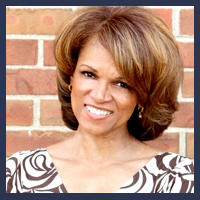 047: Renita Alexander on Being a Leader Through Collaboration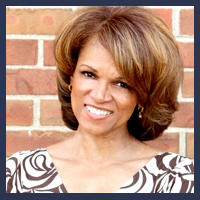 Renita Alexander is passionate about leadership!  Convinced that anyone can learn to become a better leader, she founded Leadership Unlocked, a full service, leadership development company and is a co-founder of Profit Pathway, a global education company for aspiring entrepreneurs and leaders.
Click to tweet: .@LeadrshpUnlocd shares her story to inspire you on Women Taking the Lead! Listen here ▶ www.womentakingthelead.com/047
Playing Small Moment
• During her Air Force career she was invited an opportunity to be quickly mentored by a senior officer while he was visiting her base and she didn't take the opportunity. She didn't feel good enough to get such attention and too afraid to go anyway.
The Wake Up Call
• While stationed in England during the Persian Gulf War Renita's unit took on the greatest amount of responsibility for the duration even after other units had wound down. It was more than she would have thought she could have handled previously but she did it and it change her perception of her capabilities.
Style of Leadership
• Renita has a coaching style of leadership. She asks a lot of questions and works in collaboration with others, with a focus on determining the best way to execute a plan.
What Are You Excited About?
• An upcoming course for Profit Pathway, Cultivate Your Power to Profit, has Renita lit up. This program will challenge entrepreneur's mindset around their ability to lead.
Leadership Practice
• Renita takes time for herself to develop mentally, physically, emotionally and spiritually.
Book to Develop Leadership
• Primal Leadership by Daniel Goleman
What Would You Change?
• Renita would have cultivated a support group around her to help with decision making.
Inspirational Quote
• "Everything rises and falls on leadership." ~ John Maxwell
Interview Links
make!
Women Taking the Lead Resources
Accomplished: How to Go from Dreaming to Doing: A simple, step by step system that gives you the foundation and structure to take your goals and make them happen.
Create Goals that are Worthy of you: If you are done with either pursuing vanilla goals, suffering through the struggle of goals that are not aligned with your strengths, or dealing with heartbreak of an unattainable goal this course is for you!
Private Facebook Community: Chat, share and collaborate with other women listening to the podcast!
Subscribe to Women Taking the Lead
If you enjoyed this episode subscribe in iTunes, Stitcher Radio, Google Play Music or iHeart Radio and never miss out on inspiration and community!