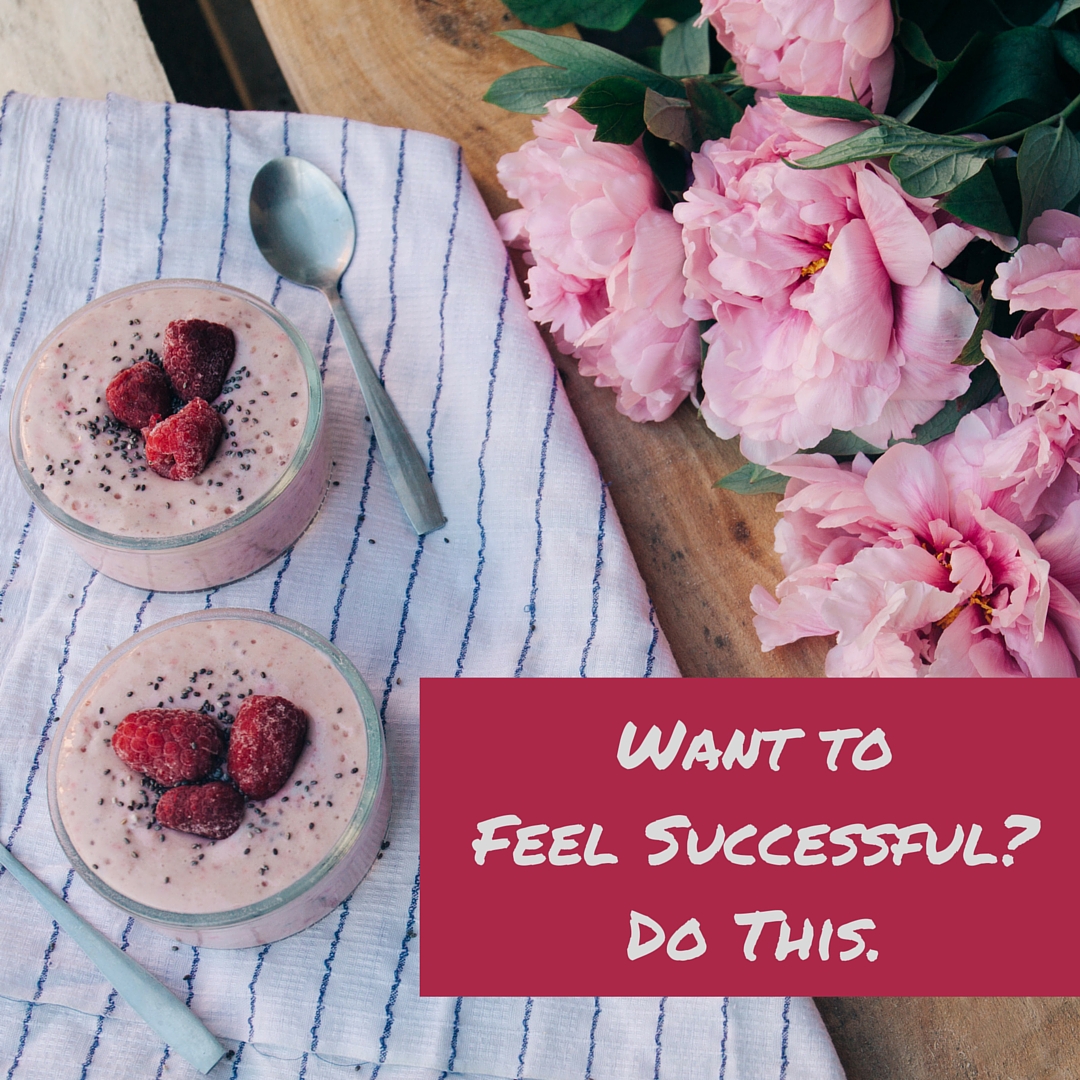 Bonus Episode: Want to Feel Successful? Do This.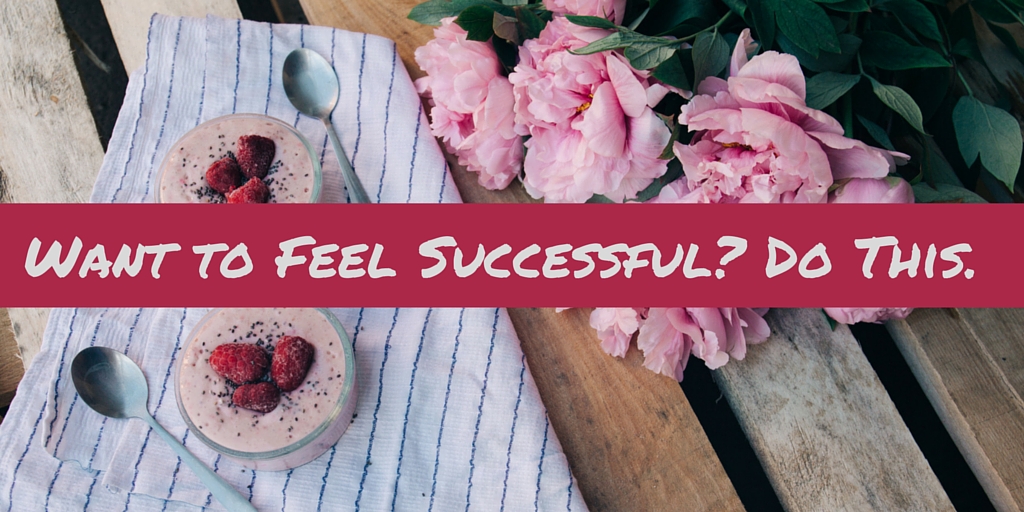 I'm just going to bottom line it. Taking care of yourself – body, mind, and soul – is the foundation of being and feeling successful.
People often dismiss this key component of success because they become overly focused on the end result – a new job, a career advancement, another degree or certification.
And if you're in my tribe of entrepreneurial minded, Type A, ambitious women, you know this is one of your stumbling blocks.
Success Starts with You
Anyone can push hard for an immediate goal. However, if you're focused on success that will last, you're going to have to take care of yourself.
As Ralph Waldo Emerson said, "The first wealth is health."
Dr. Stephen Covey, author of the best-selling book The 7 Habits of Highly Effective People, calls it "Sharpen the Saw".
Successful people develop and maintain a balance or focus in four areas of life: physical, social/emotional, mental, and spiritual.
When we renew ourselves continually in each of these four areas we enhance our ability to cope with the inevitable challenges that come at us.
Keep in mind that while self-care is key, it's imperative you pay close attention to your habits – because your habits determine your success.
You can do all you want to take the best care of yourself– but if you're not willing to honestly examine and alter your habits – don't expect to get anywhere fast.
Go back to the last episode/post, The Secret to Being Successful With Ease, to help you get in the mindset to commit to forming new habits.
I'm going to focus on four key areas but I've also got a worksheet below that you can use to identify where you need focus on taking care of yourself.
Sleep It Off
Sleep is crucial because it not only contributes to your physical well-being, but also affects every area of your life.
How many hours of sleep do you need each night? Sleep isn't a one-size-fits-all thing.
No one knows your body better than you. You know what works for you – and what doesn't.
If you're not sure how many hours of sleep is best for you, experiment. Once you know your magic number, make sure you're getting it!
If you want all the details on sleep and how it relates to productivity, check out this article by Leo Widrich.
There's also a hot new book by Arianna Huffington called The Sleep Revolution. Several women I've spoken to recently read it and loved it. I've added it to my reading list.
An essential factor for sleep that you also need to keep in mind is your bedding. A quality mattress, support pillow combined with cooling blanket and bed sheet will help you fall asleep quickly. For a more detailed view, you can check out here.
Get Up, Get Moving
Whether you're called to pound the pavement as a runner, put out some moves in kickboxing, or strike a pose in yoga, exercise is a great way to boost your energy and confidence. When you see what you're capable of physically, it can transform every other aspect of your life.
Pick a form of exercise that suits your personality.
Don't be discouraged if you really weren't into that Pilates session you tried out last week – keep trying different styles of exercise until you find the one that sends your pulse racing and keeps you coming back for more.
Jennifer Cohen, a Forbes.com contributor, named exercise as one of 5 things ultra successful people do – before 8AM! Even if you're not an early riser, work with your own rhythm to keep things moving.
You Are What You Eat
Perhaps as important as sleep, eating well is another element of a healthy lifestyle.
Just like sleep isn't one-size-fits-all, you need to pay attention to what works for you, taking care to avoid foods that don't interact well with your body.
I recently took on a 30-day healthy eating plan and I couldn't believe some of the changes I was seeing. Not only did I feel better in my body I experienced being more focused, I had more energy and yes my clothes started fitting a little more loosely.
And while you're focused on healthy eating – don't leave out the H20, which is essential to life itself. Even slight dehydration can impact your performance, causing fatigue, dizziness, reduced concentration, and decreased cognitive abilities.

Make Time, Take Time
Make time for activities that renew your soul – reading, hiking, time with friends, journaling, dancing, nature walks – even cleaning if that's what does it for you!
Taking time for yourself is a great way to avoid burnout and ultimately, boost productivity.
Read more about avoiding burnout in this article by Sasha VanHoven, where the author suggests making downtime a daily ritual.
And don't forget about alone time – even if you think you're an extrovert. And that includes staying off of email and any social media platforms.
Spending time alone can be a tough thing for many people, especially in our connected world, but it's necessary to allow your body and mind to recharge.
Read more here to find out how to maximize your alone time.
Identify a couple areas to start with and make a plan to put more time for you and these activities into you schedule.