Bonus Episode: What I'm Afraid to Tell You
Click the play button below to listen to the podcast episode.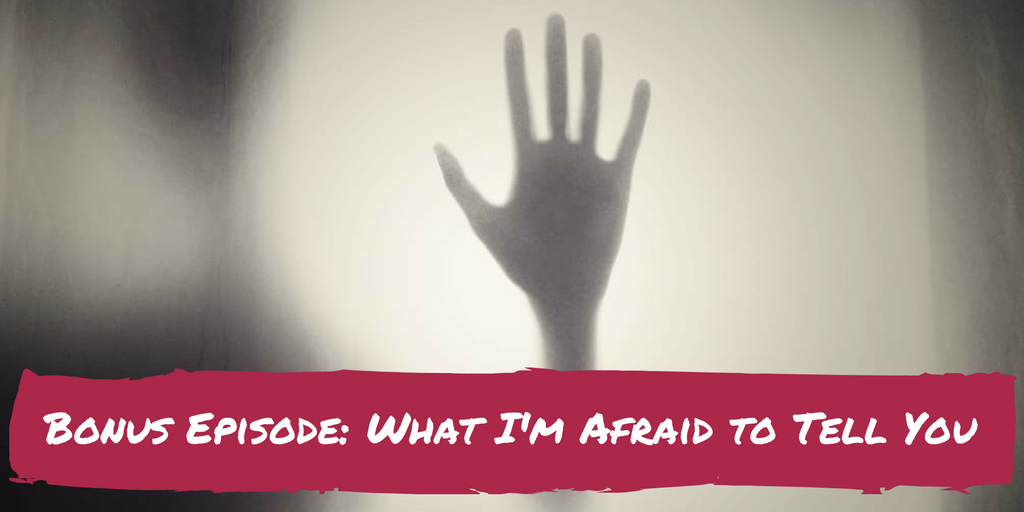 Hello everyone and thank you for joining me again today. At the time I am recording this we are in the new year and here in Maine snow is everywhere. Winter is upon us.
I've talked before about how the seasons impact our behavior. September tends to be a time of transition while December with it's darker shorter days brings on reflection and going inward. Now that I know this happens I plan for it and take advantage of it.
But there were some things that came onto my radar unintentionally that prompted the topic of today's episode: disclosing what I'm afraid to tell you.
Loving What Is
Two weeks ago I was listening to the BNI and the Power of One podcast. There is a segment of the show that happens about once a month where the host, Tim Roberts, brings on a co-host and together they discuss a book together. The book they reviewed that day was Loving What Is by Byron Katie and Stephen Mitchell.
Though Loving What Is is not a business book but it's what I refer to as a life book. These are books that have ideas that are so profound they ripple across every area of life and so can be used to impact business, career, health, finances, you name it.
I was intrigued by what was shared in this podcast and immediately went to Audible to download the audiobook.
The book is centered around what is now popularly called "The Work." It's four questions that help you to separate what's real from what's made up in your mind so you can let go of angst and suffering.
This book blew me away, has continued to do so, and the timing was perfect as I had a couple of clients who were engaged in doing deeper work to find peace and happiness. I was able to recommend this book to them and they've been reporting feeling more peace and freedom around things in their life that were troubling them.
The Lively Show
Then last week I was listening to another of my favorite podcasts, The Lively Show with Jess Lively. This podcast was recommended to me by Kendra Wheeler who has been a guest on Women Taking the Lead. I was hooked immediately. Jess Lively is about 10 years younger than I am which makes her a millennial and I have been appreciating her perspective on the world, work and life.
Jess is very open about her life and right after I started listening to her she went through some rapid and drastic life changes and she's balance being respectful of the privacy of others and sharing a great deal of her thoughts and feelings knowing it has been helpful to her community. She's not afraid to talk about finding flow and intuition and she's interviewed people on her show that I dream about having on Women Taking the Lead. I get a happiness boost every time I see one of her episodes downloading onto my phone.
You can imagine my surprise when last week I hit play on her latest episode and she started talking about how she hasn't been enjoying the thought of doing future episodes as much as she had in the past. When she did her own inquiry into why she was feeling this way she realized it was because she had been holding some things back and so didn't feel like the podcast was a place that she could fully express herself like she had been in the past. To clear the air she listed out all the things that she had not been saying on her podcast and it was amazing.
Nothing she said was shocking or earth shattering but you could almost feel with each admission that her load was lifting and she was being herself without effort and letting that come forth however she was in the moment.
I was in awe of her and still am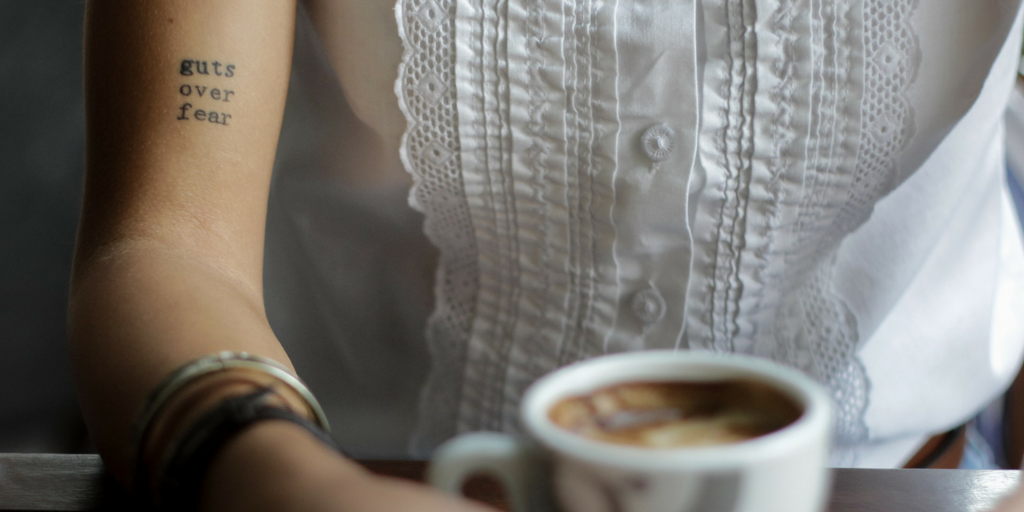 I too have also been feeling the weight of responsibility with my podcast and my business and my relationships and her admission had me wondering where I have been holding back and being less than forthcoming.
I started doing Byron Katie's "The Work" and also began listing out what I wanted for my business and my podcast and took a close look at what I had been keeping to myself – not in an attempt to deceive, but more because I wasn't dealing with feelings that were nagging at me.
My list of things I've been afraid to tell you
I want to change up the format of Women Taking the Lead podcast and experiment with different ideas.
In business consistency is important and I've been letting that be the final decider on the format of this podcast. I do 2 interview episodes a week and have been doing so since it's launch in March of 2015.
I love all the women I've been able to connect with but lately I've been wanting to do some different things. I've also been getting feedback from this community that you've been wanting more of the bonus episodes that have my thoughts and my insights.
I'd like to collect all of your questions and do Q&A episodes, I'd like to dive deeper into the fundamentals I introduced in my book Accomplished, I'd like to talk more about the trends I'm seeing with my clients – if they are going through similar things chances are you are too, and like this episode I'd like to pass on what I've been reading, listening to and learning week by week.
I want to branch out and talk about a wider range of topics
I want to talk about health, intuition, spirituality in terms of the connection we have to a higher purpose. I see a strong connection between these topics and leadership but I also know not everyone does. Because I didn't want Women Taking the Lead to be considered "fluffy" I kept mention of them to a minimum.
The reality is I believe these topics to be vital to our overall well-being and so they impact how we show up in the world as leaders.
I want to be more open in sharing my thoughts on these topics and not be so worried that I will alienate someone who just isn't in a place to hear it right now. I want to accept that is their journey and this one is mine. If our journeys are taking us in a similar direction, let's join our conversations and keep each other company.
I want to share that I am struggling too
Being a coach does not make me immune to confusion, upset and challenging situations. I have the tools to overcome these things but that is only helpful when I am in tune to a certain level of awareness. There are many times that my level of awareness is not so aware.
There are many days I wake up confused, uncertain, in survival mode and doubtful – I question if I am I on the right path. I am on the right path but there's something I'm sensing that's missing and what that is has not become clear yet. I'm working on being peaceful while continuing to follow where my questions lead me. Some days are easier than others.
I'm afraid to admit that I don't have it all figured out
Of course I know you know that but there are degrees of having things figured out and I don't want to disappoint you. I am a people-pleaser and a perfectionist at heart and though I've let a lot of the burden of that go over the years (I don't worry if my Yankee Swap gift is good enough – that's a lie I still do) – I still feel compelled to wow and over-deliver. Those are good things but I'd also like to allow myself to be human at the same time.
I'm afraid sometimes to let the fact that I'm a business owner come out
Again, I know you know I'm a business owner but it's another thing to openly talk about. To openly admit I would like you to listen to this podcast, buy my book, join The Accomplished Community, hire me as a coach, and risk losing your faith in me? That takes fortitude. And I'm willing to face that because I know I can help many of you; so you're not so alone in you challenges, so you can find more peace, freedom and even joy as you work toward achieving your biggest goals.
To that effect I wanted to talk to you about the membership community because that is going to be brand new in 2017.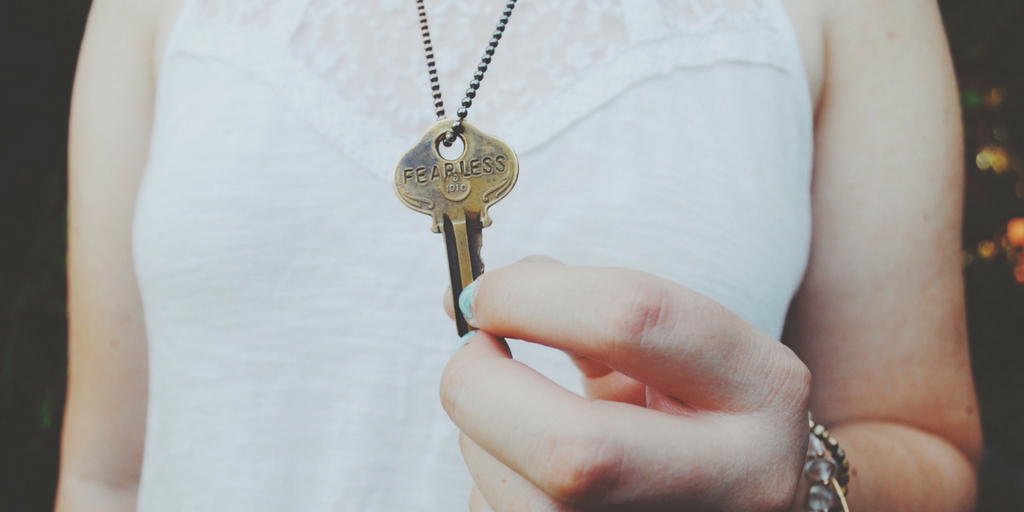 Last year as I was writing my book I knew I wanted to create a community where those who have read the book could gather to discuss the book and support each other as they were making the necessary changes to their mindset and their life to set themselves up for success. Having been a part of other membership communities I knew how powerful something like this could be.
This community will gather in several places. There will be a private facebook group, separate from the Women Taking the Lead facebook group, just for members of this community so they can feel more open to be vulnerable in the questions they ask the things they are sharing. I will be very active in this group posting, answering questions and responding to shares.
If you've accessed the free resources in Accomplished: How to Go from Dreaming to Doing then you are aware there are pages on the website that you have gained access to that is not available to the general public.
I will be over time adding exclusive resources (videos, audios, documents and worksheets) that only members of The Accomplished Community will have access to.
There will be a monthly Q&A video call where we can see each other, interact and have conversations. You can ask me anything you like and get on-the-spot laser coaching to help you overcome whatever is challenging you in the moment.
There will also be a monthly webcast with an expert to help us all develop new professional and business skills. The first webcast is going to be January 17 and I've got CS Wurzberger as our kickoff expert. She is going to be giving an overview of the 7 Steps to a Wildly PROFITABLE Business. And don't worry if you are in the community and do not have a business. I've looked over the steps and even if you are working within an organization it can be applied to being successful and advancing in your career.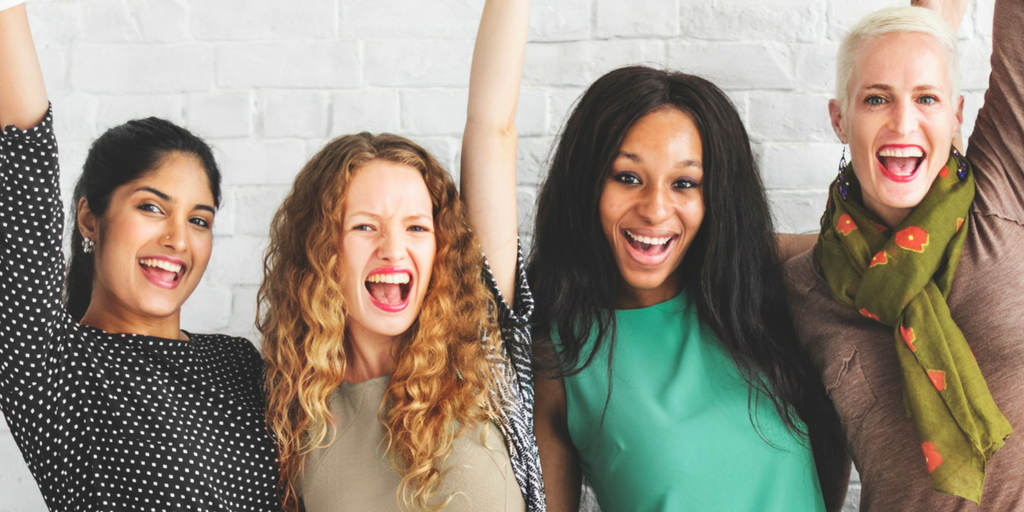 There will also be opportunities to find accountability partners and form mastermind groups if that is what you are interested in.
There really are no limits to what this community can become and if you join now you'll be one of the pioneers in this group, helping to form what it will eventually become. The materials I create and the experts I invite will be based on who is in the room. I'll be eager to get to know you, to find out what your goals are and what challenges you are having so I can provide the conversations and the resources that will be most helpful to you.
Right now until January 31st 2017 a lifetime membership is only $197. After January the price will initially double and will increase as we add more recorded webcasts, the membership increases and exclusive materials are added to the membership site.
Go to https://womentakingthelead.com/community to register and be a part of this community.
To wrap things up I'd love to hear from you what you've been holding back that is keeping you from showing up fully in your work and your life. Feel free to comment below.
I hope you are off to an amazing day and here's to your success!
Resources
Leadership Operating System Quiz: Wondering what kind of Leadership traits you have? Take this FREE, FAST quiz and find out more about yourself as a Leader.
Accomplished: How to Go from Dreaming to Doing: A simple, step by step system that gives you the foundation and structure to take your goals and make them happen.
Subscribe to the Women Taking the Lead Podcast
If you enjoyed this episode subscribe in Apple Podcasts, Spotify, Google Podcasts, iHeart Radio, Stitcher Radio, Amazon Music or Pandora and never miss out!