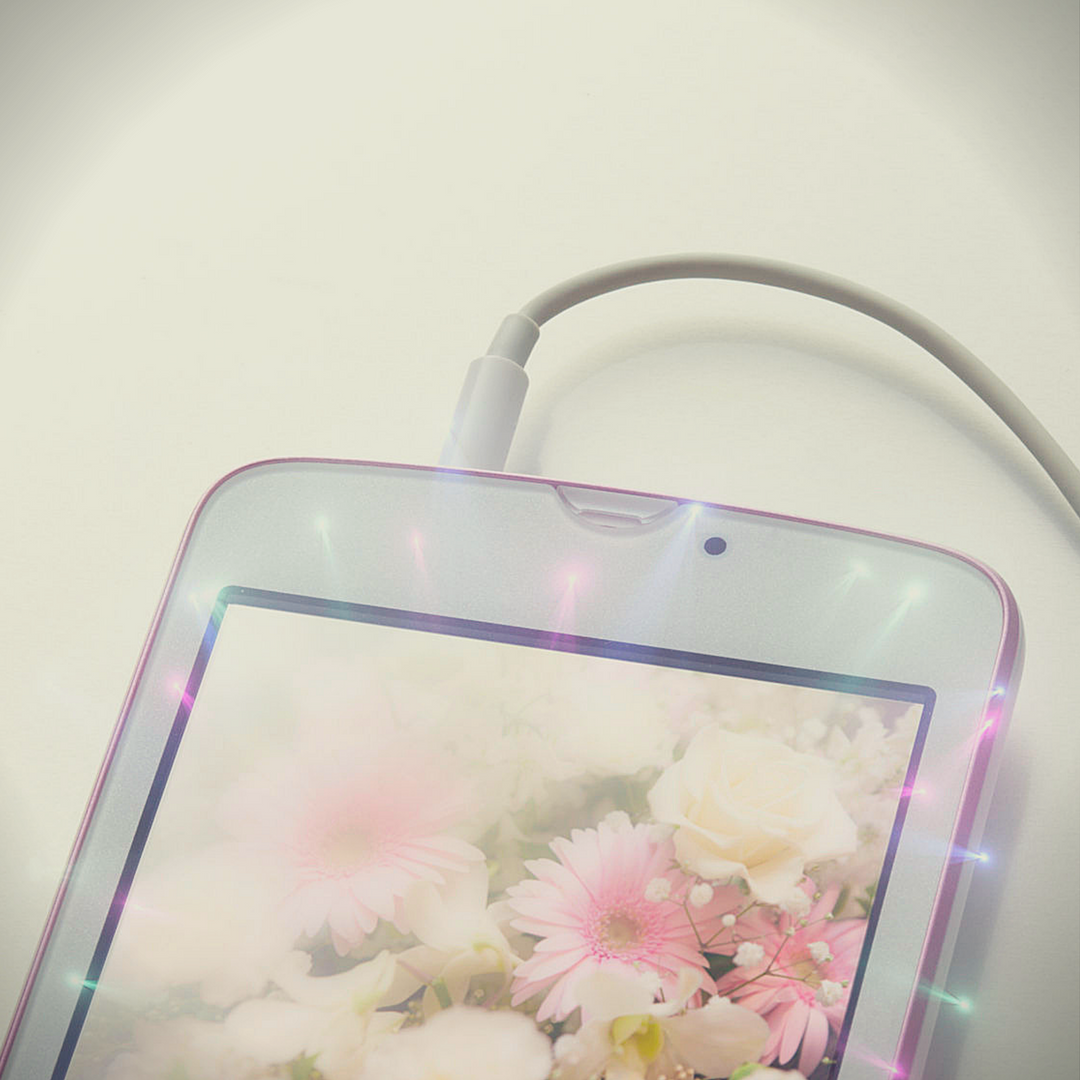 Another 100 Quotes to Take on the Go
Click the play button to listen to the podcast episode.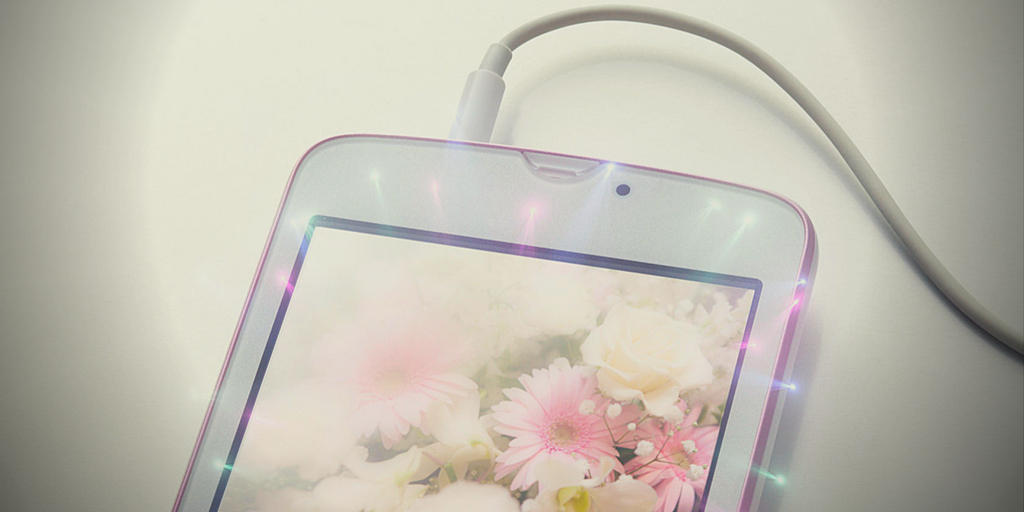 To celebrate 200 episodes on Women Taking the Lead I've collected and strung together the second 100 quotes shared on this podcast by our amazing guests.
Click to tweet: Another 100 Quotes to Take on the Go from Women Taking the Lead! ▶ www.womentakingthelead.com/another100
101: Kim Eisenberg on the Journey from Angst to Confident Ease
"No doubt the universe is unfolding as it should. Strive to be happy."
— Excerpts from the poem Desiderata by Max Ehrmann
102: Marina Darlow on Using Your Mistakes to Make Progress
"Change is possible. We can change our reality." ~ Marina Darlow
http://www.vision-framework.com/
103: Laura Brandenburg on Not Pleasing Everyone
"Step into your own power." ~ Laura Brandenburg
104: Nikki Wetherell on Releasing Trauma to Tap into Strength
"You gain strength, courage, and confidence by every experience in which you really stop to look fear in the face. You are able to say to yourself, 'I lived through this horror. I can take the next thing that comes along.'" ~ Eleanor Roosevelt
www.nikkiwetherellcounseling.com
105: Kerry Heaps on Following Your Windy Road
"If it ain't broke, don't fix it." ~ Bert Lance
106: Lindsey Allen on Being True to Your Brand
"Do your thing, do it unapologetically. Don't be discouraged by criticism. You probably already know what they're going to say. Pay no mind to the fear of failure. It's far more valuable than success. Take ownership, take chances, and have fun. And no matter what don't ever stop doing your thing."  ~ Asher Roth
http://www.fearlesslyauthenticliving.com/
107: Heather Havenwood on Knowing All You Need Is Within You
"Does this feed my confusion or Strengthen My Clarity?" ~ Richard Flint
http://www.heatherhavenwood.com/
108: Jodi Flynn on Her Journey to Women Taking the Lead
"Life shrinks, or expands in proportion to one's courage." ~ Anaïs Nin
https://womentakingthelead.com
109: Stephen Woessner on Why You Are Already a Leader
"Fear and Procrastination are the enemies of success." ~ Dean Bacopoulos
110: Becky McKinnell on Mindful Care
"Everything you do counts." ~ Becky McKinnell
111: Adrian Granzella Larssen on Small Steps
"If opportunity doesn't knock, build a door." ~ Adrian Granzella Larssen
112: Margaret Hasna Kelsey on Using Your Authentic Voice
"ONG NAMO GURU DEV NAMO"
Ong is "Infinite Creative energy in manifestation and activity".
Namo is "Reverent Greetings" implying humility,
Guru means "Teacher or Wisdom."
Dev means "Divine or of God."
"I call upon the Divine Wisdom, and Self-knowledge that is within us."
"Do something today that your future self will thank you for."
113: Lee Gaitan on Taking Tragedy to Triumph
"What we call the beginning is often the end. And to make an end is to make a beginning. The end is where we start from." ~ T.S. Elliot
114: Bola Sokunbi on Planning Financial Freedom
"We can't become what we need to be by remaining what we are." ~ Oprah Winfrey
115: Laura Novak Meyer on Leadership through Franchising
"Peace in my heart and wisdom out of my mouth." ~Laura Novak Meyer
116: Sheila Ronning on Finding Calm Through the Storm
"Remember to show up, stand up, and speak up." ~ Sheila Ronning
117: Niyc Pidgeon on Finding the Positive in Any Situation
"Find fulfillment in the joy of your journey." ~ Niyc Pidgeon
118: Vicky Murgatroyd on Reflecting on Your Emotions
"I expand in abundance, success, and love everyday as I inspire others to do the same." ~ Gay Hendricks
www.lifeempowermentproject.com
119: Rachael Thompson Phillips on Utilizing Your Unique Qualities
"You are never given a Dream without the Power to Make it Come True." ~ Richard Bach
www.rachaelthompsonphillips.com
120: Michelle Mazur on Direct Communication
"Learn the rules like a pro, so you can break them like an artist." ~ Pablo Picasso
121: Kim Boudreau Smith on Not Losing Yourself to Your Job
"Be yourself, everyone else is already taken." ~ Oscar Wilde
http://www.boldradiostation.com/
122: Joanie Connell on Being True to Yourself
"Be true to yourself and your values." ~ Joanie Connell
123: Vanessa Talbot on Putting You First
"Life is short. Eat dessert first." ~ Jacques Torres
124: Marissa Lawton on the Baby Effect
"All love starts with self love." ~ Marissa Lawton
125: Susan Morris on Perfect Being the Enemy of Done
"Do not follow where the path may lead, go instead where there is no patch and leave a trail." ~ Ralph Waldo Emerson
126: Fabienne Raphaël on Bringing the Real You Forward
"Success is something you attract by the person you become." – Jim Rohn
www.marketingtocrushyourcompetitors.com
127: Suzanne Doyle-Ingram on Finally Writing Your Book
"The harder you work, the luckier you get." ~ Gary Player
http://prominencepublishing.com/
128: Melinda Chen on Making Big Sales with Your Heart
"Life begins at the end of your comfort zone." ~Neale Donald Walsch
http://www.womenmakingbigsales.com/
129: Jen MacQuarrie on Success Habits
"Be responsible for the energy you bring into a room." ~ Jen MacQuarrie
130: Sharon Haver on Stylishly Presenting Yourself
"If the shoe doesn't fit, must we change the foot?" ~Gloria Steinem
131: Don Hutcheson on Mansplaining and Why It Needs to Stop
"I never came upon any of my discoveries through the process of rational thinking." ~ Albert Einstein
http://www.discovertalentpodcast.com/
132: Caitlin Pyle on Authentically Sharing What You Know Online
"Learning changes everything." ~ Caitlin Pyle
https://proofreadanywhere.com/
133: Osayi Emokpae Lasisi on Hiring and Retaining Happy People
"The desire to do something is proof that you have the power to do it." ~Wallace D. Wattles
134: Kharisma Aro on Boldly Embracing Entrepreneurship
"Success is not final, failure is not fatal: it is the courage to continue that counts." ~Winston Churchill
135: Emily Mottram on Designing Efficient Businesses and Homes
"Constant pursuit of knowledge." ~ Emily Mottram
136: Deedra Determan on When to Stay and When to Move On
"Everybody has a calling. And your real job in life is to figure out as soon as possible what that is, who you were meant to be, and to begin to honor that in the best way possible for yourself." ~Oprah Winfrey
https://www.thrive15.com/mentors/deedra-determan
137: Nicole Hoglund on Leading with Vulnerability
"Celebrate what you want to see more of." ~Thomas J Peters
138: Paula Gosney on Overcoming to Be Your Best Self
"This is exciting, this is real, this is possible."
139: Karen Jehanian on Leading a Collaborative Team
"Anything is possible." ~ Karen Jehanian
140: C S Wurzberger on Joyfully Leading with Your Mission
"What we appreciate we preserve.
What we value we conserve.
What we are taught we understand.
And, when we understand, we can come together
to protect the earth and its animals. "
~ C S Wurzberger, The Green Up Girl
141: Alicia Cuello on Key Skills: Observing and Presenting
"What you do speaks so loudly that I cannot hear what you are saying" – Ralph Waldo Emerson
www.underlyingcommunications.com
142: Michelle Dutro on Living "Anything is Possible!"
"Your beliefs become your thoughts. Your thoughts become your words. Your words become your actions. Your actions become your habits. Your habits become your values. Your values become your destiny." ~Mahatma Gandhi
143: Dave Frees on Evolving from Persuasion to Influence
"No plan survives contact with the enemy. So, plan early and often." ~Dave Frees
144: Carrie Hartunian Smith on Pursuing Your Area of Expertise
"Everything is temporary, it will pass." – Carrie Hartunian Smith
145: Jessica Williams on Starting by Taking Care of YOU
"Do not now seek the answers which cannot be given to you, because you would not be able to live them. And the point is, to live everything. Live the questions now."
146: Suzanna McGee on Obstacles vs. Inconveniences
"Take small actions daily. Small actions will compound and become bigger every day." ~ Suzanna McGee
147: Lauren Copeland on How to Create Balance While Busy
"To live is to choose. But to live well, you must know who you are, what you stand for, where you want to go and why you want to get there." ~ Kofi Annan
http://www.laurenecopeland.com/
148: Chloë Thomas on Creating Regularly Paying Customers
"Oh yeah, everything is about Keep Optimizing in my world." ~ Chloë Thomas
149: Dr. Jamie Orr on Science, Education and Entrepreneurship
"Be kinder than is necessary because you never know what someone else is going through." ~ Jamie Orr
150: Alexis Robin on Utilizing Your "Village"
"Trust the process of life. Sometimes life goes wrong in your favor." ~ Alexis Robin
151: Jan Molino on Finding Success Through Relationships
"I am a thought leader." ~ Jan Molino
152: Cloris Kylie on the Secret to Attracting Your Perfect Client
"If I did it you can do it too. I just said, okay this is what I want to do. What do I need to do to get what I want? And then follow the steps." ~ Cloris Kylie
153: Abbie McGilvery on Not Letting Anyone Dim Your Sparkle
"The woman who does not require validation from anyone is the most feared individual on the planet." ~ Mohadesa Najumi
http://www.fromthenestsocial.com/
154: Anne Stephany on Living Joyfully at Any Age
"If today were the last day of my life would I want to do what I am about to do today?" ~ Steve Jobs
https://womentakingthelead.com/anne-stephany/
155: Marie Sola on How to Be One Woman Uniting Many
"If your dreams do not scare you, they are not big enough" ~ Ellen Johnson Sirleaf, President of Liberia
http://www.daughtersofchange.com
156: PJ Jonas on Letting Your Values Lead You
"I'm a great believer in luck, and I find the more I work, the more I have of it." ~Thomas Jefferson
157: Caroline Greene on Choosing to Be Happy and Joyful
"Anything worth doing is worth doing badly." ~ G.K. Chesterton
http://carolinegreenecoaching.com/
158: Jen Hemphill on Rewriting Your Money Stories
"If you are not willing to risk the unusual you will have to settle for the ordinary." ~Jim Rohn
http://jenhemphill.com/community
159: Stacy Tuschl on People Who Surround You
"Don't be the smartest person in the room." ~Stacy Tushcl
160: Jessica Phillippe on Being Entrepreneurial and Introverted
"Our deepest fear is not that we are inadequate. Our deepest fear is that we are powerful beyond measure. It is our light, not our darkness that most frightens us.
We ask ourselves, who am I to be brilliant, gorgeous, talented, and fabulous? Actually, who are you not to be?
You are a child of God. Your playing small does not serve the world. There is nothing enlightened about shrinking so that other people will not feel insecure around you.
We are all meant to shine, as children do. We were born to make manifest the glory of God that is within us. It is not just in some of us; it is in everyone and as we let our own light shine, we unconsciously give others permission to do the same.
As we are liberated from our own fear, our presence automatically liberates others." ~ Marianne Williamson
161: Dr. Michele Colon on Honoring Your Body and What You Want
"The secret of leadership is simple. Do what you believe in. Paint a picture of the future. Go there. People will follow." ~ Seth Godin
162: Meredith Bell on Asking for the Opportunity to Contribute
"How can I serve this person so powerfully that they never forget this conversation for the rest of their life?" ~ Rich Litvin
http://www.strongforperformance.com/
163: Honorée Corder on How to Publish Your Ideas for Profit
"Because the more you do something the better you get and the better you get the more you want to do something. And writing is just like eating. You don't eat one meal on Sunday and then go, 'Whew! Thank God that's done! You have to eat consistently , you have to write consistently. And the more you write the better you'll get, the more easily you'll crystallize your thoughts and be able to put them on paper. " ~ Honorée Corder
164: Luke Iorio on Releasing Expectations to Find Meaning
"People often say that motivation doesn't last. Well, neither does bathing — that's why we recommend it daily." ~ Zig Ziglar
165: Shelli Warren on Being on Divine Time
"Be true to you." ~ Shelli Warren
166: Dr. Amy Cannatta on Finding Your Ability to Be Resilient
"To be a star, you must shine your own light, follow your own path, and don't worry about the darkness, for that is when stars shine brightest." ~ Anonymous
167: Bri Seeley on Practically Following Your Bliss
"If you don't ask the answer is always no." ~ Nora Roberts
168: Elizabeth Crook on How to Achieve Unconscious Competence
"Millions of lives and millions of books." ~ Elizabeth Crook
http://www.orchardadvisors.com
169: Emily Thompson on Utilizing Your Multifaceted Talents
Emily's one-word focus intention is Grace and her word of the year is Joy.
170: J V Crum III on Feeling Love Through Your Business
"Everything counts!" ~ J V Crum III
171: Libby Brockhoff on Supporting Other Women
"Difficulties be damned!" ~ Libby Brockhoff
172: Jen Edds on Your Most Undervalued Superpower
"Do or do not, there is no try." ~ Yoda
173: Stacey Brown Randall on Beating Small Moments of Self-Doubt
"Be you, bravely." ~Stacey Brown
174: Katie Grant on Not Being Afraid to Ask
"We are here to laugh at the odds and live our lives so well that Death will tremble to take us." ~ Charles Bukowski
175: Dr. Tiffany Stewart on Trusting Yourself
"I have not failed. I have just found 10,000 ways that don't work."  ~ Thomas Edison
176: Daniel Bielak on Inspiring Young Leaders of Today
"There is no not." ~ Daniel Bielak
177: Boom Shikha on Meditation and Body Awareness
"Our deepest fear is not that we are inadequate. Our deepest fear is that we are powerful beyond measure. It is our light, not our darkness that most frightens us. We ask ourselves, 'Who am I to be brilliant, gorgeous, talented, fabulous?' Actually, who are you not to be? You are a child of God. Your playing small does not serve the world. There is nothing enlightened about shrinking so that other people won't feel insecure around you. We are all meant to shine, as children do. We were born to make manifest the glory of God that is within us. It's not just in some of us; it's in everyone. And as we let our own light shine, we unconsciously give other people permission to do the same. As we are liberated from our own fear, our presence automatically liberates others."
~ Marianne Williamson
http://www.themillionairehippie.com/
178: Robin Bates on Creating a Customized Experience
"Fear is false evidence appearing real." ~ Robin Bates
179: Naketa Thigpen on Boldness to Ask and Humility to Receive
"I feel adventurous. There are so many doors to be opened, and I am not afraid to look behind them." ~ Elizabeth Taylor
180: Krystal Covington on the Opportunity in Personal Development
"Man cannot discover new oceans unless he has the courage to lose sight of the shore." ~ Andre Gide
http://www.krystalcovington.com/
181: Milly Welsh on Believing that You Can
"Each of your cells is a galaxy in the universe that is your body. You are full of amazing things." ~ VibeSquirrel
182: Jennifer Eklund on Being Genuinely Thoughtful
"You are the star, and the life is your stage. It's up to you whether or not the audience shouts for an encore." ~ Jennifer Eklund
183: Karen Worcester on Honoring Those Who Serve
"Give freely, love deeply and always reach down and grab another gear." ~ Karen Worcester
184: Marissa Levin on Creating Cultures of Servant Leadership
"Be the change you wish to see in the world."
http://www.successfulculture.com/
185: Andrea Goulet on Redefining Someone Who Codes
"No one can make you feel inferior without your consent." ~ Eleanor Roosevelt
186: Michelle McQuaid on What Makes You Strong
"What if everything you dreamed was entirely possible?" ~ Michelle McQuaid
187: Dana Zarcone on the Reality of Entrepreneurship
"Our deepest fear isn't that we are inadequate. It's that we are powerful beyond measure; and there is nothing enlightened about shrinking so others won't feel insecure around you." ~ Marianne Williamson
188: Lin Eleoff on Finding Your Community Online
"This too shall pass." ~ Unknown
189: Carol Cox on When it's Okay Not to Smile
"You can't take people further than you have gone yourself." ~ Carl Jung
190: Jennifer Briney on Leadership Simply Being Meeting a Need
"You never know until you try." ~ Unknown
191: Libby Gill on Being so Close to Your Dream
"To travel hopefully is a better thing than to arrive." ~ Robert Lewis Stevenson
192: Julie Broad on Finding What is True to You
"The missing piece is always action." ~ Julie Broad
193: Natalie Eckdahl on Planning for Profits
"Do it scared." ~ Natalie Eckdahl
194: TJ Jones on a New Style of Leadership
"Does anything take more courage, is anything more challenging, and sometimes frightening than to live by your own mind, judgement and values? Is not self esteem a summons to the hero within us?" ~ Nathanial Brandon
195: Teena Evert on the Importance of Priorities
"One of the most courageous things you can do is identify yourself, know who you are and what you believe in and where you want to go." ~ Sheila Murray Bethel
196: Esther Kiss on Knowing When You're Ready for Publicity
"Your network is your net worth." ~ Porter Gale
197: Katie Clark Creating Change in Your Community
"Remember. Your story can help save someone's life. Your silence contributes to someone else's struggle. Speak so we all can be free. Love so we all can be liberated. The moment is now and we need you." Yolo Akili Robinson, Dear Universe: Letters of Affirmation and Empowerment for All of Us
http://www.insightsgal.com/#welcome
198: Alyssa Wright on Artistry in Social Change
"The time is is always right to do what is right." ~ Martin Luther King, Jr.
199: Astrid Mueller on Creating Soulful Branding
"Follow the fun that comes from the heart." ~ Astrid Mueller
200: Nikki Groom on Speaking Up
"Just start." ~ Nikki Groom
If you loved this episode you are also going to love The Quotes From the First 100 Episodes.
Thank You to Our Sponsors!
Zebralove Web Solutions: Your website tells a story about your business! At Zebralove Web Solutions, Milly and her team are going to make sure your website tells the story you want your customers to hear. Connect with Milly at zebralovewebsolutions.com to create the impression you want to make!
Resources
Apply to be on an "On-Air Coaching" episode: Are you a female leader who has been promoted in the last year? You are invited to apply to be on the podcast.
Checklist to Ask Your Company for Coaching: Would coaching help you become a stronger leader? Wondering if your company would pay? It doesn't hurt to ask!
Leadership Operating System Quiz: Wondering what kind of Leadership traits you have? Take this FREE, FAST quiz and find out more about yourself as a Leader.
Leadership Coaching: If you interested in finding out more about my coaching process, the cost of coaching, or how to ask your employer to pay for you to work with a coach, schedule a call with me.
Accomplished: How to Go from Dreaming to Doing: The book containing a simple, step by step system that gives you the foundation and structure to take your goals and make them happen.
The Women Taking the Lead Podcast
If you enjoyed this episode, follow in Apple Podcasts, Spotify, Google Podcasts, iHeart Radio, Stitcher Radio, Amazon Music or Pandora and never miss out!